Product Features:
When the speaker is powered off, the magnetic field disappears, and its magnetism disappears immediately. Therefore, the purity of T Yoke will directly affect the working efficiency of the sound unit and some important parameters of nonlinear distortion.
The surface is coated with blue and white zinc, and the laminating surface is treated to remove oil stains before laminating. All products are subject to strict quality inspection and the error is within the minimum tolerance.
One-stop service:
H YANKA can match a whole set of speaker accessories for all customers, and cooperate in the way of SKD or CKD.
PART OF WASHER:
Color:blue and write,with 6pcs hole

thickness:85mm±0.1mm
OD:143mm±0.5mm
ID:63mm±0.1mm
Distance of Riverting Hole:45mm±0.5mm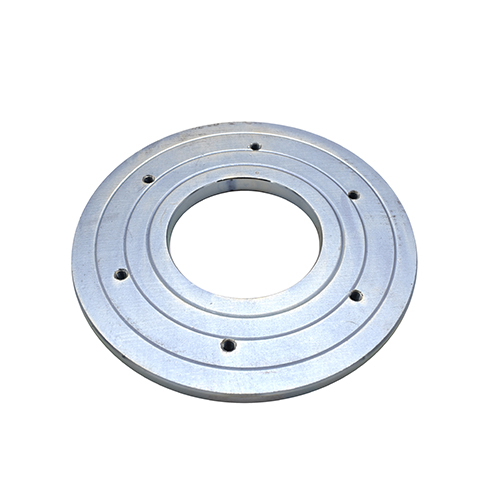 PART OF T Yoke:
Color:blue and write,with 6pcs hole
Effective height of Pole:36mm±0.1mm
Diameter of pole :60mm±0.3mm
ID of pole:20mm±0.03mm
Thickness:5mm±0.1mm
OD:144mm±0.8mm
Ningbo Hiyanka Import & Export Co., Ltd has a mature manufacturing workshop and QC system. Today, Hiyanka Audio is a company with a full industrial chain integrating R & D, manufacturing, sales, engineering, design, and creativity. We are provide many top quality speaker products, such as speaker part, different speaker and speaker box. Hiyanka has been committed to providing high-quality products and services for overseas customers.