15 inch plastic cabinet speaker box
As for plastic cabinet speaker box, the plastic material is easy to process and shape, and the front baffle can be designed into a complex shape conducive to acoustic wave diffusion. The cost of plastic material is low, and the appearance is easy to color and shape, which is why the color of plastic cabinet speaker box is more abundant than that of wood speakers. And the plastic cabinet speaker box , its environmental resistance is very good, can be stored for a longer time. In addition, it has strong plasticity, light weight and easy to move, place or carry. so if you want to buy convenience and fashion speaker box, our plastic cabinet speaker box is the best choice.
Key Specifications:
H YANKA Electronics specialize on manufacturers of plastic cabinet speaker box since it was established.
Our Automatic production line can produce Thousands of speaker per day,because manufacture by same standard from Machine,the quality is much stable than handmade speaker driver.
Our QC system help our engineer test the parameter accurately,it help us a lot to make OEM speaker for customers.
Each speaker must test full range frequency before packing,to ensure the speaker have best performance.
This 15 inch plastic cabinet speaker box and other parts for speaker products can meets your industrial demand.
R& D Capacity:
In the R&D, our experienced engineers and technicians carry out researches on new materials.state-of-art components and advanced product designs with the help of an anechoic chamber,test instruments and simulation software. China speaker manufacturer always supply professional products to overseas customer.
Quality Assurance:
Since the raw material sent in untill the speaker sent out, every aspect of them will be fully checked.
We have many advanced test equipments to measure the quality of products. No defectives will be send out.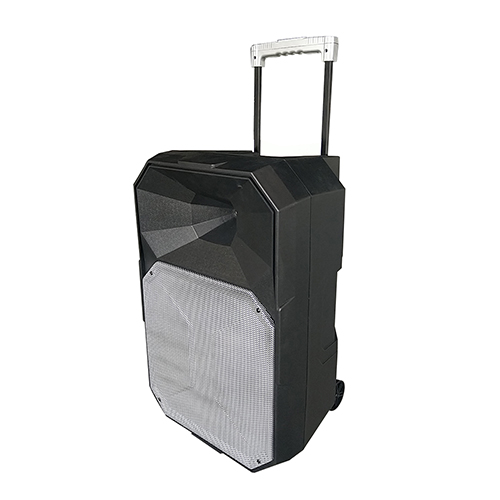 Ningbo Hiyanka Import & Export Co., Ltd, as a China plastic cabinet speaker box manufacturer, has a mature manufacturing workshop and QC system. Today, Hiyanka Audio is a company with a full industrial chain integrating R & D, manufacturing, sales, engineering, design, and creativity. As best speaker manufacturer, we are provide many parts of speaker products, such as plastic cabinet speaker box, professional wooden speaker box and portable plastic speaker box . If you want to know how to make a speaker box, you can visit our news or contact us!