Product Features:
Die casting aluminum alloy, more freedom in thickness, can achieve better strength, and no impact on the magnetic circuit, we can design and update according to the needs of customers. H YANKA's red design makes the basin stand unique.
Aluminum has low rigidity and strength, but aluminum can make up for this shortcoming by increasing the material per unit volume. Thick cast aluminum basket has strong rigidity. At present, in order to ensure the strength, the aluminum materials used on high-end basin racks have adopted the method of using thicker cast aluminum and increasing the cross-sectional area, so most aluminum basket racks look rough.
Plating Type:
| | | | |
| --- | --- | --- | --- |
| Painting | Spray Paint | Plating | Electrophoretic coating |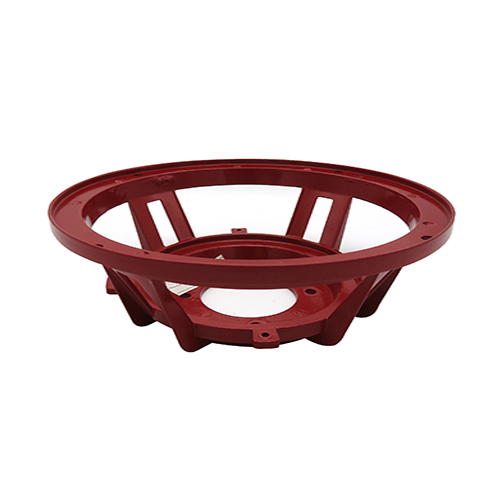 One-stop service:
H YANKA can match a whole set of speaker accessories for all customers, and cooperate in the way of SKD or CKD.
We are provide many top quality speaker products, such as strong speaker tripod, steel speaker basket and speaker box. Hiyanka has been committed to providing high-quality products and services for overseas customers.